About Us.
Cary Psychiatry Center was founded and created by Allison Mikel, M.D. in 2016 as a means of providing the highest quality affordable psychiatric care to children, adolescents, and adult residents of Cary and surrounding areas including Raleigh, Morrisville, Apex, and Durham. Opening day for Cary Psychiatry is January 9th, 2016.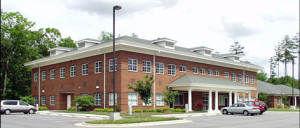 Cary Psychiatry Center's vision for psychiatric care includes a collaborative and integrative approach of a highly trained team of medical physicians, child and adult neuropsychologists, and therapists.
At Cary psychiatry Center we understand the distress that mood, anxiety and other psychiatric conditions can have on quality of life and self esteem. One feature that is unique to Cary Psychiatry Center is that we specialize in the diagnosis and treatment of cognitive concerns, autism spectrum disorders, and ADHD in children and adults. For example, if your child is struggling in school and seems to be performing under their potential, we offer a comprehensive approach to diagnosis through screening testing and full neuropsychological testing via a collaborative approach of our providers. This ultimately enhances your child's focus and school performance, which can restore self esteem and quality of life.
Cary Psychiatry Center utilizes an electronic medical record system called Valant which is a secured, HIPAA approved electronic medical record designed to improve efficiency of communication with providers and insurance companies.
Emotional Support Animals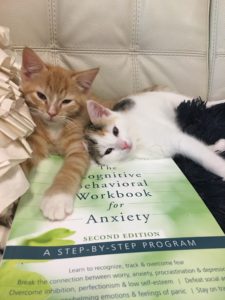 Cary Psychiatry Center recognizes the important role of animal companions in the lives of some employees and patients. Numerous studies have proven how pets and companion animals have a calming effect on our bodies and minds and have shown to reduce blood pressure and lower stress. In an effort to provide a comfortable and enjoyable office environment, we allow our two emotional support kittens to be present in the office.
Our pediatric population loves them!
Cary Psychiatry Center has a general duty to create a safe and healthful environment for our patients and will ensure the kittens are well socialized, housebroken, clean, and groomed. The privilege of bringing emotional support animals to the office is subordinate to the health, safety, and comfort of our patients who may encounter the animals.