Psychiatry and Neuropsychiatry in Cary, NC
Neuropsychiatry and Medication Management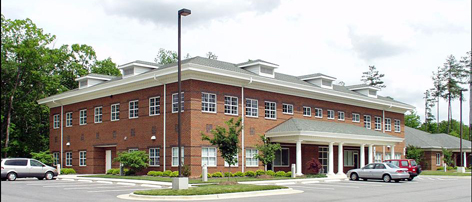 Cary Psychiatry Center was founded and created by Allison Mikel, M.D. in 2016 as a means of providing the highest quality affordable psychiatric care to children, adolescents, and adult residents of Cary and surrounding areas including Raleigh, Morrisville, Apex, and Durham. Opening day for Cary Psychiatry is January 9th, 2016.
Cary Psychiatry Center's vision for psychiatric care includes a collaborative and integrative approach of a highly trained medical team of a child and adult neuropsychiatrist, and physician assistants. 
At Cary Psychiatry we understand the distress that mood disorders, anxiety and other psychiatric conditions can have on quality of life and self esteem. One feature that is unique to Cary Psychiatry is that we specialize in the diagnosis and treatment of cognitive concerns, autism spectrum disorders, and ADHD in children and adults. For example, if your child is struggling in school and seems to be performing under their potential, we offer a comprehensive approach to diagnosis through standardized screening tools  and a collaborative approach with our providers. This ultimately enhances your child's focus and school performance, which can restore self esteem and quality of life.
Dr. Allison Mikel Provides Neuropsychiatry for Women and Men Facing: